Social Contribution
make you always smile
「always smile」
To see children around the world smile at all times
We are sponsoring the "Lighting Up Schools in Developing Countries Project" to bring smiles to the faces of children around the world.
There are still 1.3 billion people in the world who live without electricity. Children in these areas are unable to attend school when the classrooms are darkened by dusk or rain.

To help these children who are studying in such an environment without electricity, we rented out the roof of ROKI TECHNO Kyushu Works (Fukuoka Prefecture) as a place to install solar panels, and used the rent to install solar panels and light bulbs at an elementary school in the Republic of Benin (West Africa).

We hope that through our efforts, as many children as possible will be able to study in a better environment.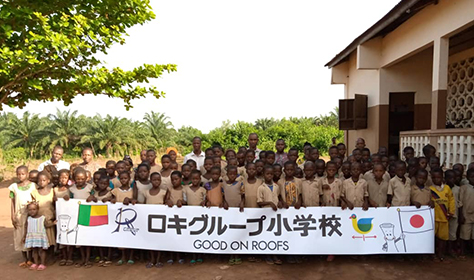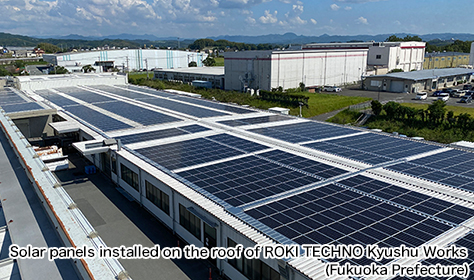 Light up an elementary school in the Republic of Benin (West Africa).
To see children around the world smile, we support activities of the United Nations Children's Fund (UNICEF) for drinking water and sanitation.
Still today, as many as 15,000 children a day, 5.4 million children a year, are losing their lives before they turn five years old around the world. This means that one child dies every six seconds. One of the main reasons is diarrhea and other diseases caused by drinking contaminated water.
Our support helps to secure safe drinking water and provide relief supplies for save lives of children.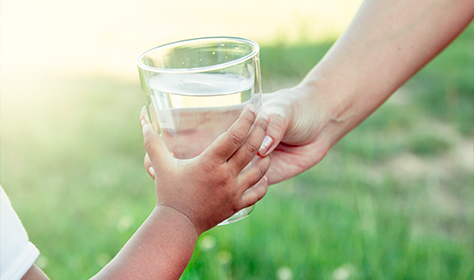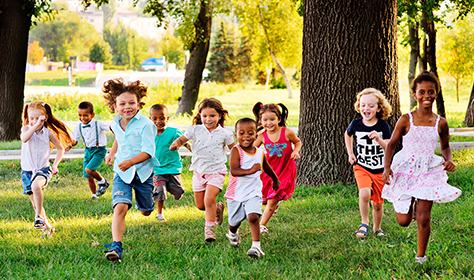 To create a future with a global environment blessed with the bounty of nature
We have, since 2015, been taking part in the "JAPAN Water Style" program, which has been proposed by the Ministry of the Environment and advanced through cooperation between government and private sectors, aimed at protecting and maintaining Japan's proud, rich water circulation for eternity.
To help create a society in which everyone can live comfortably—and with smile at all times—in a global environment blessed with abundant nature, we leverage our proprietary filtration technologies to solve issues associated with fluids used in factories while working hard to achieve technological breakthrough in the conservation of the water circulation environment.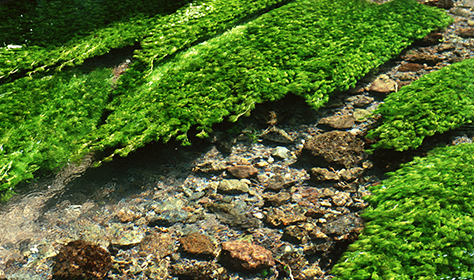 Creating dream and smile through close connection with communities
We support sports teams and players in the places in which they are based and ROKI GROUP is present with the aim of developing close connection with the communities. The ROKI TECHNO TOYAMA(RBT),a hardball adult baseball team based in Toyama, is one such example. While playing in non-professional baseball tournaments with aspiration to win the national championship, the team also provides baseball lessons for elementary school children regularly, where the manager and players teach baseball techniques and how fun the sport can be to help raise the level of children's baseball skills. We are also supporting two professional baseball teams, Yokohama DeNA Bay Stars and Fukuoka SoftBank Hawks, and a wheelchair tennis player, Satoshi Saida.
Inspired by these players, who keep fighting undauntedly to achieve high aims without being content with their status quo, we at ROKI TECHNO will also continue taking on even higher levels of challenges and move toward accomplishing our aspirations.
To teach the fun of sports and the joy of challenging to children.
We support a wheelchair tennis player, Satoshi Saida.
Mr.Saida delivers dreams to children through sports.
He actives as athletes and teach children the fun of sports through lectures and lessons.
We believe that by telling children the joy of sports and the joy of challenging, they can use that experience when they find their dreams in the future.
We hope that the children will grow up healthy and aim to create a community where children's smiles overflow.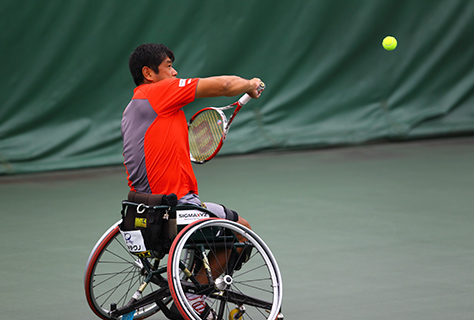 Satoshi Saida, a wheelchair tennis player
Smile is our source of energy to move on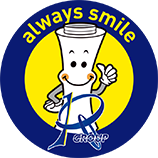 To see as many people as possible smile, ROKI TECHNO will continue engaging in social contribution activities for environmental conservation, community revitalization, humanitarian support, and other purposes.
With these smiles being our source of energy, we will make steadfast steps toward achieving our aspirations.
Social Contribution Report
ROKI TECHNO's business activities are supported by many people. In return for such support, and as a way to express our gratitude, we have risen up together for the benefit of society, the environment, and communities. Please see the reports below for the details of our social contribution.