Businesses, Core and Proprietary Technologies
ROKI TECHNO was founded in 1978 as a company specializing in the manufacturing of high-precision, industrial filters.
We have ever since been undertaking the development and production of filters, filter housing, and ozone systems as a Group company and supporting the growth of industry as a whole.
We are also currently focusing on products targeted at consumers as well and developing the IKOR Series by drawing on our core and proprietary technologies which have been refined over many years.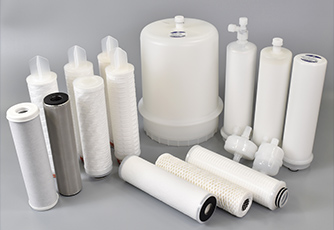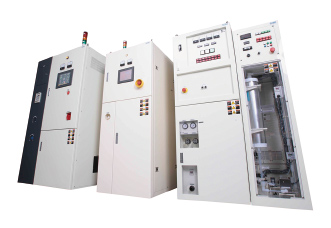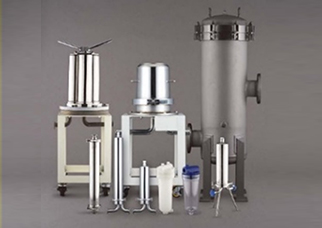 We work to create products that lead to customer satisfaction with the "Filtration Business," "System Solutions Business," and the "Consumer Business" as the pillars of our company.
Filtration Business
We develop, manufacture and sell filter products and housing products used in manufacturing processes in each field.
Electronics
Market

Ceramic Capacitors
Flat panel Displays
Secondary Batteries
Recording Media
Other Electronics
Fine Chemicals
Market

High-Purity Chemicals for Electronics
Photosensitive Materials such as Photoresist
Functional Inks
Polishing Slurry
Other Fine Chemicals
Chemicals
Market

Inorganic Chemicals
Organic Chemicals
Plastic Raw Materials
Other Chemicals
General
Industry Market

Household Products such as Cosmetics
Detergents
Eyeglass Lenses
Paint/Ink
Lubricants
Other General Industrial Products
Food and Beverages
Market

Alcoholic Beverages
Soft Drinks
Starch Sugar
Seasoning
Other Food/Beverage
System Solutions Business
We develop, manufacture and sell ozone devices and water treatment systems used in manufacturing processes in each field.
Electronics
Market

Cleaning of LCD Panel
Cleaning of Wafer
Metal Oxide Film Formation
General
Industry Market

Film Surface Modification
Bleaching of Fiber
Food and Beverage/
Pharmaceutical
Market

Sterilization of Manufacturing Water
Cleaning and Sterilization of Filled Containers
Chamber Sterilization
Sterilization of Foodstuff
Water Treatment/
Environment
Market

Sterilization of various Cooling Water
Rain Water Reuse
Deodorant and Bleaching of Industrial Waste Water
Sludge Reduction
VOC Removal
NOX Removal
Consumer Business
Planning consumer products in Japan.
Consumer Business
Management Function

Company name
ROKI GROUP CO.,LTD.
Representative
Chairman, President and CEO Shin Ito
Address
6-20-12 Minami-Oi, Shinagawa-ku, Tokyo 140-0013 Japan Map
Establishment
January 17, 2013
Capital
JPY50,000,000
Settlement
September
Employee (Group as a whole)
Number of employees 528
Average age 39.01 years old
Average length of service 10 years
(As of the end of September, 2020)
Banks
Mizuho Bank, Ltd. (Omori Branch)
The Bank of Mitsubishi UFJ, Ltd. (Omori-Ekimae Branch)
Sumitomo Mitsui Trust Bank, Limited (Tokyo Business Department)
Sumitomo Mitsui Banking Corporation (Mitsui Branch)
Training / Recreation Facilities
Training facility and recreation center in Karuizawa-machi, Nagano prefecture
Core and Proprietary Technologies
Our core and proprietary technologies for filters
Liquid filtration is generally based on technology of separating solids from liquids. We have been refining this technology to such extent that enables us to remove all unwanted particles and contaminants, which are larger in size, while allowing the smaller pigments and desired components to pass through the filter. This is called classification that constitutes our core technology. Our classification technology has been adopted and used by our customers worldwide as an essential technology for the production of indispensable everyday products.
Note: In May 2006, ROKI TECHNO was selected by the Ministry of Economy, Trade, and Industry of Japan as one of the most outstanding 300 SME's due to this technology innovation.
Our core and proprietary technologies for ozone systems
In semiconductor manufacturing process, the presence of traces of metal ions in cleaning solutions can cause problems and defects.
ROKI TECHNO's innovative design of placing double quartz tube system in the discharge unit of our ozone generators enables us to produce a cleaner ozone gas without these metallic contaminants. This pioneering technology has been acknowledged and recognized by the semiconductor industry.